Have You Spent Years Yo-Yo Dieting, Battling Weight Loss And Are Still Not Happy With Your Body Or Your Weight?
👉

Lose weight PERMANENTLY

without diets or strict rules to follow



👉 Learn how to
easily maintain the new weight
without feeling restricted or deprived
👉 Discover and release self-sabotaging mental & emotional blocks that have been holding you back
✅ Be Confident & Comfortable In Your Body
✅ End the yo-yo cycle for good

✅ Never worry about restrictive diets again
!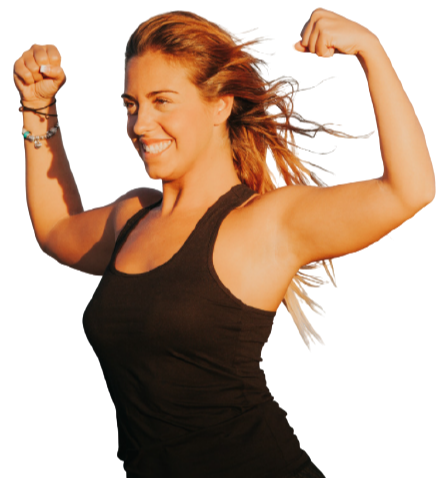 👇👇👇
watch the FREE masterclass below
: 👇👇👇

💃 Imagine
being fully confident, empowered and comfortable in your body
, wearing your favorite outfits instead of clothes that hide your body the best
🤳 Imagine
freely taking pictures
instead of hiding behind others or looking for angles that best hide your body


🐱‍🏍 Imagine
having so much energy through the day
that you get to complete your whole to-do list each day and still have energy for whatever the day brings

🥙 Imagine
having easy, yummy go-to meals that the whole family enjoys
instead of wasting time trying to figure out what's for dinner every night

🤸‍♀️ Imagine having and
easily maintaining your ideal weight all while enjoying every bite of food
whether you're at home or going out with your friends without thinking about your weight, calories or food
🧡 "HELLO AGAIN, SKINNY JEANS!!" 👖
That's All Possible When You Discover What's Been Holding You Back And Exact Steps You Need To Take To Lose Weight For Good.
If You Are:
❌ Sick Of Depriving Fad-Diets That Never Last
❌ Tired Of Yo-Yo-ing With Your Weight
❌ Ready To Lose Weight For Good
And Are Ready To Finally:
✅ Find Strategies That Work For You Long-Term
✅ Lose The Extra Weight For Good!
✅ Ditch Obsessive Calorie-Counting and Dieting
👇👇👇
watch the FREE masterclass
👇👇👇
This is a 30-min Masterclass In Which You'll Discover:
- What Toxic Ingredients You Need To Stop Eating So That You CAN Lose Weight
- Learn About The Mental Blocks Preventing You From Reaching Your Ideal Weight
- Establish The Next Steps You Need To Take To Achieve Your Weight Loss Goal
So, who's holding the masterclass?

You wouldn't think that the almost 6ft tall, heavily tattooed Amazon Woman is a slow movement, balance and meditation kind of a girl who will tell you that you need to approach weight loss from self-kind and self-love.


Looking at Leks, you wouldn't know that a few years back, she was a gym rat with big muscles believing in hard core dieting and heavy training thinking that "diet & exercise" is the way to achieve goals.

But now, that same girl would tell you that weight loss and body image is all about the much gentler, kinder inner work.


After investing over 17 years in fitness and nutrition space, running a fitness studio and serving hundreds of clients and even after having a 6-pack a few times in her life, Leks has also been battling weight issues a number of times, dealing with binging, emotional eating and food addiction.
While taking time to do the much needed inner work, she has found that while letting things go, she has toned down too. As Leks points out: "Weight loss is not about the weight. It's psychology."

This big shift happened while she was working on her mental & emotional blocks that helped her lose weight and gain balance. She is now teaching women to do the same. It's when you stop worrying about your weight and shift to your inner peace that the weight will just fall off.

For her, it's not about big muscles and training hard anymore, it's about helping women reaching their ideal weight and learning to keep it off. Leks made it her mission is to help women become happy, healthy and free from the burden of their bodies, weight and guilt and shame. Leks teacher her clients how to accept and love their bodies. In return, her clients are happier and healthier all while losing weight and loving their transformation.


Because of her revolutionary and unique system: The Vucko Method™, her work has been featured on CBS, FOX and US Daily Ledger, along with a list of local tv and radio stations. She has received a few awards for the fastest growing business in weight loss industry.


Now, as a mom, Leks is focused on her family and being there for them happy and healthy long-term.
She wants to show women that no matter what age, it's never too late to start loving your body while enjoying your food.
"It took me years to figure out that weight loss is not physical. The secret sauce is in our mindset.

This masterclass will help you start being aware of mental & emotional blocks that have been preventing you from making your ideal weight your reality.

It will also explain how the foods you've been eating have been keeping you stressed, depressed and overweight.


After watching the masterclass, you'll know exactly what steps you can take immediately to achieve your ideal weight goal."
* average weight loss Is 18lbs and 3 dress sizes
Past Client Experiences & Results:
What I didn't expect is how easy it was to do this! I never realized how much energy I used to spend on counting calories, food, etc... So much time and too much energy! Now, with the help of this program, I don't count calories at all!
I lost 24lbs in this program and have kept it off!

I shifted my mindset and now I'm able to eat what I want. I can go back for a seconds. I can still
drop weight the next day!
Now, I eat more now and volume and variety than I did before and I finally feel like I'm living, I'm eating I'm enjoying life!

This program helped me take control over my life and my body! I am now ultimately healthy for my family. I spend less time in the kitchen, I love my body and I love my life!
I came to Leks for help with weight-loss, but I ended in a complete mind/body transformation!!
In just 3 short months, I've dropped 22lbs and I'm not an emotional eater anymore!


I've spent years dieting only to learn that it's not about metabolism, it's not about your age... it's about your mindset. Thanks to Leks, I never felt better about myself in my life!
It was a complete mental shift that made my life not only better, but... ULTIMATE. And I think you can tell from the picture alone where my confidence was and is now. :)

Thanks to this program, I have completely changed my life: I feel sexy, I feel confident, I feel like I'm on the top of the world!
"... I have lost 37 pounds, been able to wean off of Prednisone, discovered muscles I never knew I had. With Leks help I look at food in a totally different way and I am building great habits.

Thank You Leks for caring and pushing me to become a better version of myself!"
" Thanks to Leks' guidance, I lost total of 37lbs and got in the best shape of my life! I have started creating wonderful new habits with Leks help.

Leks helps you navigate and really dig deep inside yourself to find out what works for you. "
"... I am stronger. I am more resilient. I feel liberated from limits I imposed...
I will be a part of her programs if I have to eat grass to keep it up!
I lost over 20lbs and I don't even care about the number anymore, I feel unstoppable!
Thank you for helping me find my life!"
"... Leks has been wonderful to work with me. While working with Leks I have learned that is that it is OKAY not to be performing at optimal level at all times.

I am working to the best of my body's limitations. I am off of all heart medicines, except for a daily low dose aspirin. That is exciting! "
"In 14 years of trying to overcome weight loss then plateauing I finally broke my plateau!!!!! I am down 70 pounds and am ready to see the numbers drop now that I have broken my plateau!!!!! (can you tell I'm excited!??!)


I love that Leks is still one of my biggest cheerleaders!!!"
"... Leks talked to me about cutting out gluten, dairy, sugar, etc. out of my diet to see how I feel. 10 pounds dropped off without any effort. But more so, my gut has gotten close to its happy place! For the first time in my life I don't have stomach issues!


All those years of going to the gastroenterologist for digestive issues but not once was gluten "intolerance" or "sensitivity" mentioned!

Thank you, Leks! You've had a BIG influence!"
Created with